Ribet atau Tidak Suka Dengan Link Adf.ly? Laporkan Disini
Kamu Menemukan Link Yang Rusak atau Tidak Aktif? Laporkan Disini
Red Alert 2 merupakan game bergenre RTS / Strategy yang berlatar perang antara Soviet dengan Amerika Serikat dengan model perang modern dengan ini membuat para penggemar game Real Time Strategy harus memainkan game ini. Sebenarnya game ini gak jauh beda dengan Empire Earth namun yang jelas game ini lebih menuju ke perang modern yang menggunakan tembakan maupun laser.
Screenshot Command and Conquer: Red Alert 2 :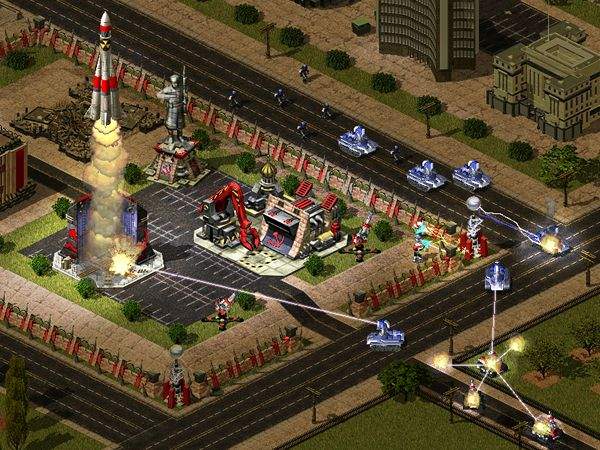 Minimum System Requirements:
PII 266 or equivalent
64 MB RAM
2 MB VRAM
HD Space 350 MB
Mouse : Yes
Sound Board : Yes
DirectX v7.0a
Silahkan download Command and Conquer Red Alert 2 . Installernya dibagi menjadi 2 part. Setelah download semua masukan dalam satu folder kemudian extract.
Terkait